Sutton House, National Trust
The National Trust exists for the purpose of promoting the permanent preservation for the benefit of the nation of lands, and buildings, of beauty or historic interest and lands for the preservation so far as practical of their natural aspect features and animal and plant life.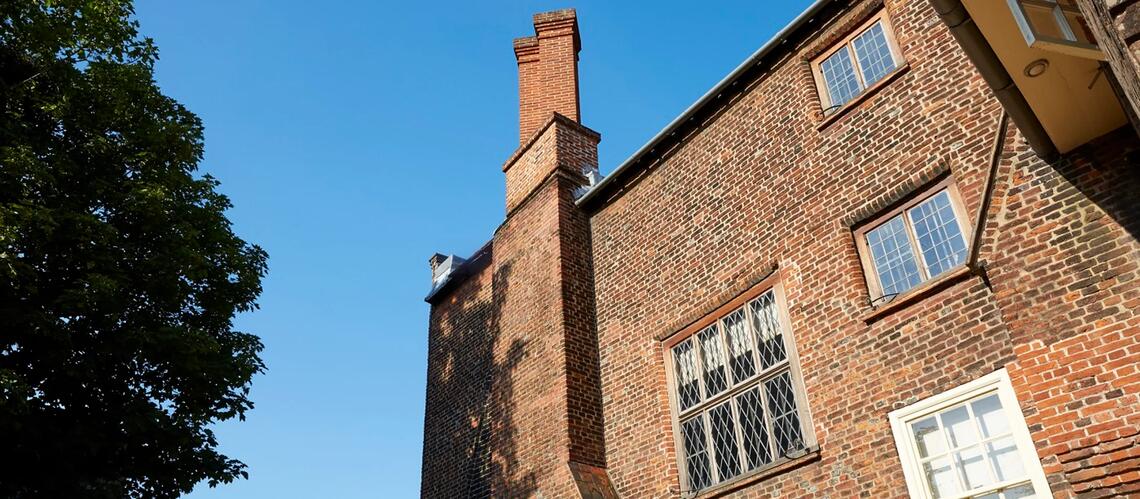 ABOUT US:
Built in 1535, Sutton House has a rich and colourful history, having been a home to figures such as Sir Ralph Sadleir, councillor to King Henry VIII, to punk-rock squatters in the 80s. Since becoming a National Trust property, visitors have been able to learn about this iconic part of Hackney's history and the house has become a community hub for local residents.   
WHY OUR WORK MATTERS:
The National Trust is proud of what has been achieved over the last 126 years and is determined to maintain those high standards of conservation, stewardship and curatorial care for which it has been recognised throughout the world.
Sutton House is a cornerstone of the Hackney community, running groups, concerts and events throughout the year to bring the community together.
OUR VALUES:
Community
Inclusivity
Education
THINGS WE ARE PROUD OF:
'Young at Heart' over 55 group
Place for all of Hackney community to enjoy
The National Trust has been preserving British history for 126 years
Our Opportunities
Garden volunteer
Sutton House, National Trust
Min. 10 Weeks Minimum weeks
Many of us have taken up gardening during the lockdown so we are calling all plant lovers, novice gardeners and keen enthusiasts to join our gardening group to look after our community garden, Breaker's Yard.
Is this an ongoing opportunity?:
Ongoing opportunity
House experience volunteers
Sutton House, National Trust
Min. 0 Weeks Minimum weeks
House experience volunteers
Our House Experience Volunteers will welcome and take visitors on our guided tours on Wednesdays, Fridays and Sundays, giving everyone a warm welcome, bringing stories from Sutton House to life and helping people get the best out of their day.
Is this an ongoing opportunity?:
Ongoing opportunity