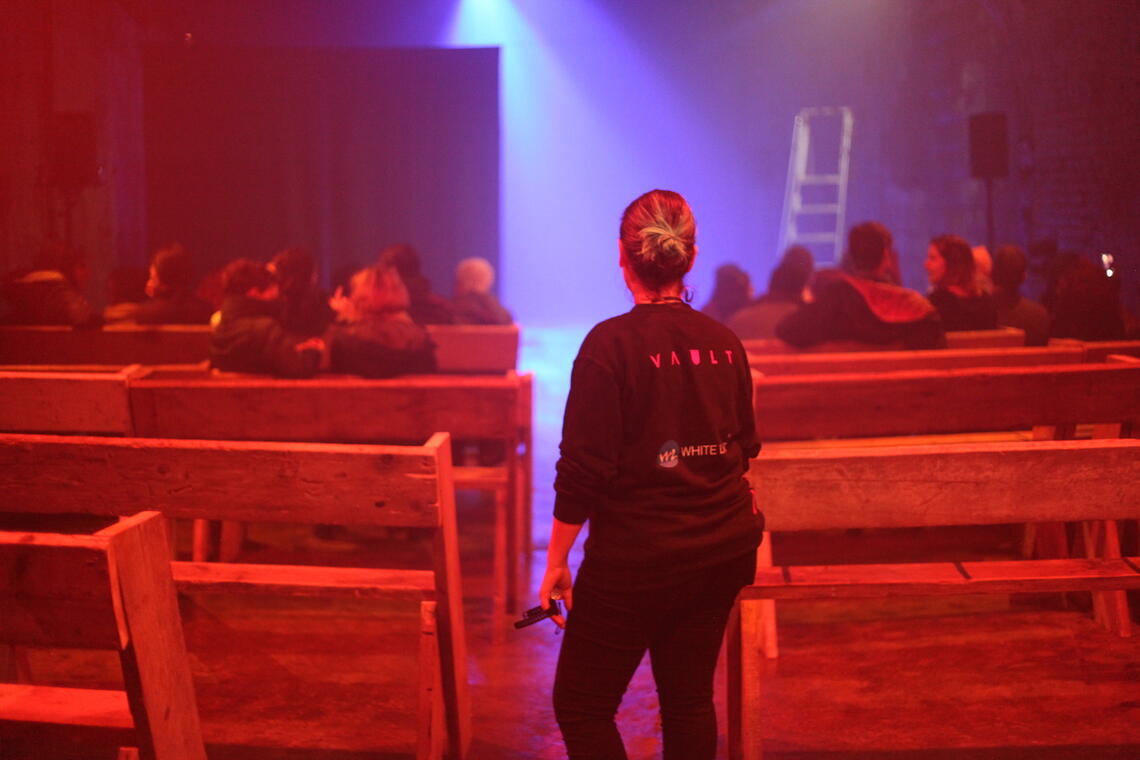 ABOUT US:
VAULT Creative Arts are creators of extraordinary cultural events & unique creative opportunities for new & established artists throughout the UK and internationally. We exist to inspire people to fill their lives with creativity, and to use the arts as a catalyst for positive change. Our flagship event is the critically-acclaimed VAULT Festival, the UK's leading independent showcase of live performance and artistic talent, marking its 10th anniversary in 2022. Through our work, we aim to make the world we live and work in more accessible, more sustainable, more inclusive, and more creative for everyone. 
WHY OUR WORK MATTERS:
Our Vision is for a society and industry that is open, accessible, inclusive, sustainable, and nourished. We believe that creativity can effect change, challenge us, and bring joy to our lives. We believe in creativity that is engaged in society, community, and politics and relevant to our times. We believe creativity is a source of discovery, growth, expression, adventure, and delight. We believe that participation in creativity must be relevant and accessible to everyone, creating a safe-space environment where artists and audiences feel welcome, surrounded by culture created by, and for, them.
OUR VALUES:
Honesty: being transparent, fair, and having courage in everything we do.
Respect: valuing and celebrating everyone's individual perspectives, goals, and needs.
Kindness: supporting & helping people with patience, love, and understanding.
WHAT WE LOOK FOR IN OUR PEOPLE:
Passionate. We want people who are passionate about live performance, the arts, and culture and about making the world a better place.
Creative. We want people who can use creativity to devise new ideas and solutions to keep us always-evolving. If there's a better way, tell us, and let's do it. 
Value-Led. We want people who embody our core values of Honesty, Respect, and Kindness and believe in the power of inspiring positive change through creativity.
Dynamic. We want people who can adapt & pivot to the dynamic nature of complex live events with a positive mindset to work effectively and enjoyably.
Team-Players. We want people who prioritise shared goals, champion the work of their colleagues, and work collaboratively to achieve great things, together.
Kind. Small, but the most important. We want people who will go above and beyond to make the world a better place for everyone, including our artists, audience, collaborators, and each other.