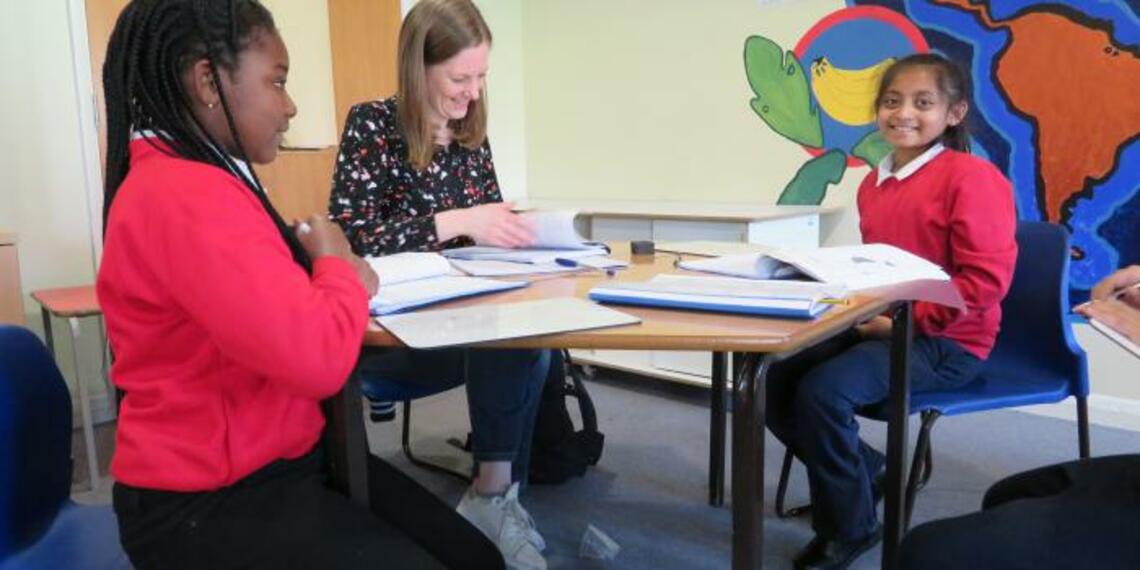 ABOUT US:
We work in primary and secondary schools across London, providing small-group tuition to pupils from low income backgrounds that is effective, affordable and delivered by inspiring tutors.  
Our volunteer tutors work with pupils in groups of 1:3 to deliver high quality tuition to help increase their academic results and raise their aspirations.
WHY OUR WORK MATTERS:
Evidence from the DfE, Children's Commissioner, Impetus and others shows that not achieving a pass at GCSE Maths and English limits destinations at 16 and has a longer-term impact on obtaining higher qualifications and wider life chances. Evidence also demonstrates pupils on free school meals are twice as likely not to achieve a Level 2 qualification as their non-deprived peers.
Evaluation by the Education Endowment Foundation demonstrates that face-to-face, small group tutoring has a significant impact on raising attainment. However, research by The Sutton Trust (2019) shows that of the 27% of 11-16-year-olds who have private tuition, 34% are from high-affluence backgrounds, compared with only 20% from low-affluence homes. So, the best way of narrowing the attainment gap is currently least accessible to those who most need it. Team Up levels the playing field by helping those who need tutoring most.
WHAT WE LOOK FOR IN OUR PEOPLE:
Our inspirational volunteer tutors are drawn from a range of backgrounds, including university and sixth-form students, professionals, and retirees. They are all committed to making a difference to pupils' lives, helping them fulfil their potential and their own personal development. We seek volunteers who are passionate, committed and can demonstrate academic skills in the subject that they tutor in their GSCE grades or equivalent, and interpersonal skills in the way that they engage the pupils they work with.